About Our Staff
About Our Staff
Molly Bajgot, Director of Education
Molly Bajgot is the Director of Education at B'Yachad Springfield. Most recently she served as the Director of Religious School & Youth Programs for Sinai Temple in Springfield, and previously as the Assistant Director of Jewish Life at Congregation B'nai Israel in Northampton. Prior to her work in Synagogue life, Molly served as the Western Mass Organizer for the Jewish Alliance for Law and Social Action (JALSA), was a housemate at the Kavod House in Boston, MA, and a JOIN for Justice Fellow in 2015. She obtained a Masters of Arts in Religious Education from Hebrew College in Spring 2023 and has a BS in Sustainable Food and Farming from the University of Massachusetts, Amherst. Molly has a strong passion for song and ritual leadership, and she looks forward to sharing that with the B'Yachad community.
To contact Molly, email her at director@byachadspringfield.org
Our Rabbinical Leadership
Rabbi Amy Wallk
Temple Beth El
Rabbi Amy S Wallk has been an active Jewish educator for more than 30 years. She has worked with adults and children, in both formal and experiential settings. Rabbi is considered to be a gifted teacher and a visionary educational leader. In addition to her ordination from the Jewish Theological Seminary of America, she has earned a Master's Degree in Jewish Education from the University of Judaism and a PhD in Education from Michigan State University.
Rabbi Jeremy Master
Sinai Temple
Rabbi Jeremy Master was born and raised on Long Island. He graduated with a BA in Religion and the College of Social Sciences from Wesleyan University in Middletown, CT. After college, he attended the Hebrew Union College and was ordained in 2004. He currently serves as the Rabbi of Sinai Temple since 2018.
Our Teachers
Debra Cohen
Pre-K Teacher
Morah Cohen is well known to the preschoolers in Longmeadow, MA. She is beginning her 29th year teaching and has worked at Sinai Temple teaching 2nd grade for several years, along with Temple Beth El, providing child care for the High Holidays and the Tot Shabbat Program. Morah Cohen loves to teach, sing, dance, tell stories and do fun activities.
Morah Debra will be teaching the younger Pre-K students.
Hannah Wald
Pre-K Teacher
Hannah Wald started out her teaching journey as a madricha at Sinai Temple, from 2014 to 2018. During the week, she is a Pre-K teacher in the Springfield JCC Early Learning Center. Hannah graduated from Westfield State with a Bachelor's degree in Early Childhood Education in 2022. She looks forward to sharing her passion for Early Childhood Education with the B'Yachad community.
Morah Hannah will be teaching the older Pre-K students.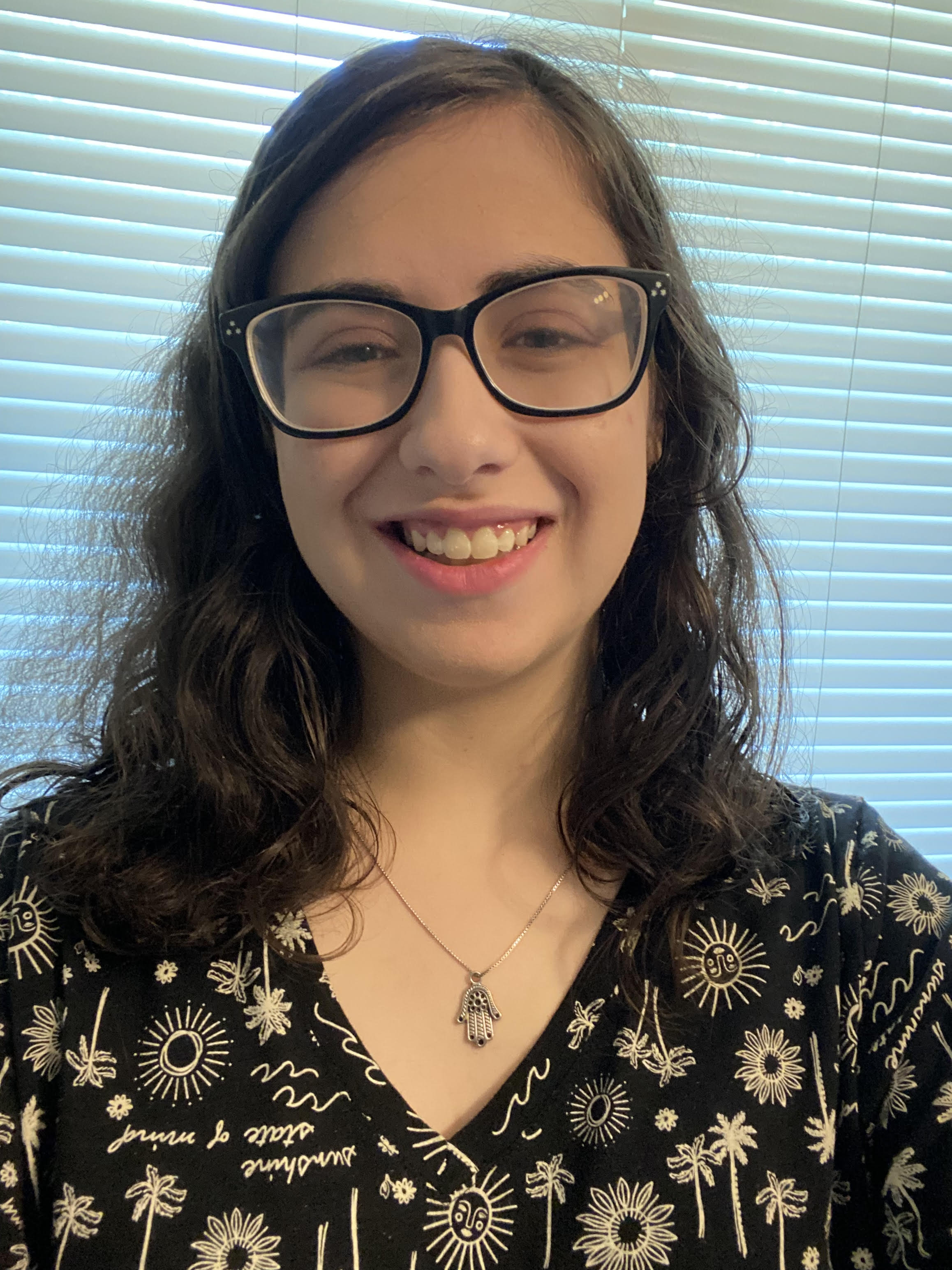 Helene Shapiro
K-1st Grade Teacher
Morah Helene has been teaching at Sinai and Temple Beth El for a combined 15 years, however she's been a teacher since 1989! She loves her work and her students so much, and because of this she travels back and forth one hour from Connecticut each time she comes in! We're so glad to have Helene back.
Norma Garde
2-3rd Grade Teacher
Morah Norma has been teaching in the Springfield Jewish Community for over 20 years! Throughout that time, she has taught grades 1-4. Over the years, she has also worked with children of all ages having been involved in girl scouts. In addition to her work at Sinai, Norma currently works in retail and has a small home business creating various paper crafts. We're so glad to have Norma with us again.
Michelle Greston
4th Grade Teacher
Michelle has previously taught at Reform and Conservative Synagogues in NY & CT and at Sinai Temple & Temple Beth El. As an Occupational Therapist in the public schools, she works with children from Pre-K through 12th grade with various disabilities. Michelle has enjoyed getting to know students and families while tutoring Hebrew and helping both young and adult students prepare for their Bar & Bat-Mitzvahs. Michelle is delighted to be teaching at B'Yachad!
Jill Pollack
5th Grade Teacher
Morah Jill is excited to be joining the B'Yachad community. She has experience teaching Judaics from the preschool level through b'nai mitzvah age. One of her favorite things about learning with students is working together to ask and find answers to big questions. When not in the classroom she loves to cook, bike and find new outdoor places to explore.
Phyllis Katz
6-7th Grade Teacher
Phyllis has taught Judaics in every grade from 3rd to 10th. An accomplished educator, she has her teaching license in history, and has won the Grinspoon Award for Excellence in Jewish Education. Prior to teaching, she was an attorney in Springfield and coached over 500 children grades K-12 in basketball. Phyllis and her husband live in East Longmeadow and have 2 cats and four children.
Nina Levison
Garden Manager & Educator
Nina is a farmer and gardener who believes in the connection between Judaism and earth care. Nina has worked a wide range of jobs from growing food to processing trash, and has always found grounding in Jewish community.
Nina works with our students in the synagogue gardens to learn about the connection between Judaism, land care, & tikkun olam!
Wed, November 29 2023
16 Kislev 5784
Upcoming Programs & Events
---
This week's Torah portion is

Parshat Vayishlach
Candle Lighting
Havdalah
Motzei Shabbat, Dec 2, 5:09pm
Erev Chanukah
View Calendar
Wed, November 29 2023 16 Kislev 5784